Rainbow performed on this day in 1980 at the Palais Des Grottes in Cambrai, France.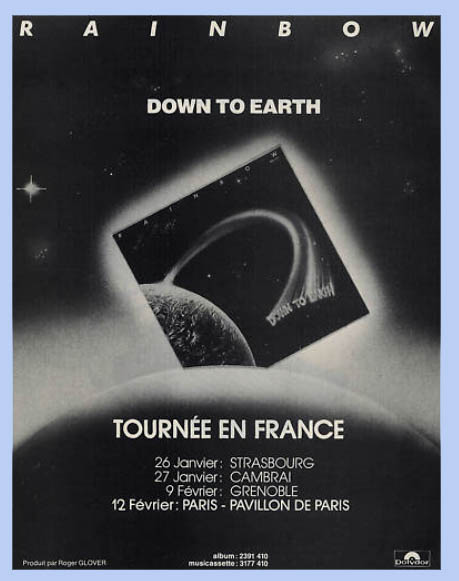 Rainbow were at this time on their Down to Earth Tour, undertaken to support the album of the same name. The group had now been on the road with the European leg of the tour for ten days; they would continue performing in Continental Europe until mid-February. They then went on to several dates in England before going on to perform six legendary concerts in Japan.
There is no known recording of this particular concert.
Thank you so much for reading. If you enjoyed this post, please consider donating on my ko-fi page or becoming a patron on my patreon. I appreciate your help!