Rainbow performed on this day in 1980 at Gruga-Halle in Essen, Germany.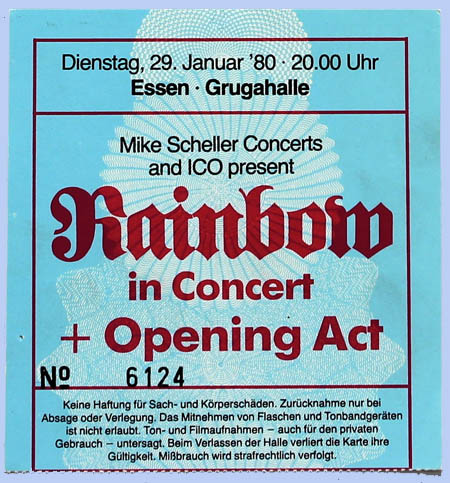 Rainbow were at this time on their Down to Earth Tour, undertaken to support the album of the same name. This tour's setlist drew heavily from the recent album, with more than half of the songs coming from it. Each night of this tour also featured fantastically long instrumental solos by guitarist Ritchie Blackmore, keyboardist Don Airey, and drummer Cozy Powell.
This concert is known to have been recorded and is in circulation online.
Thank you so much for reading. If you enjoyed this post, please consider donating on my ko-fi page or becoming a patron on my patreon. I appreciate your help!