Rainbow performed on this day in 1980 at the Stadthalle in Bremen, Germany.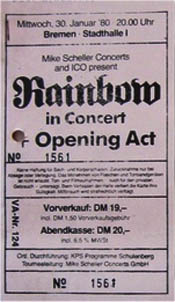 Rainbow were at this time on their Down to Earth Tour, undertaken to support the album of the same name. The group had by this point played several concerts in Germany.
This concert is known to have been recorded. It is in circulation online.