Rainbow performed on this day in 1981 at the Ingliston Exhibition Hall in Edinburgh, Scotland.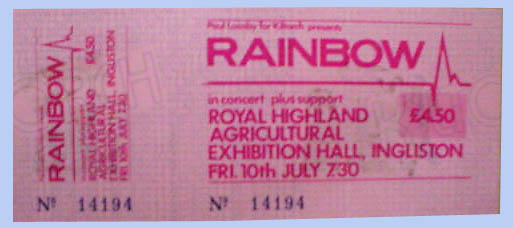 Rainbow were at this time on their Difficult to Cure Tour, which had by now reached the United Kingdom. This was the first concert which the group undertook on the tour which took place in Scotland.
There is no known recording of this particular concert.