Emerson, Lake & Palmer performed on this day in 1977 at the Hartford Civic Center in Hartford, Connecticut.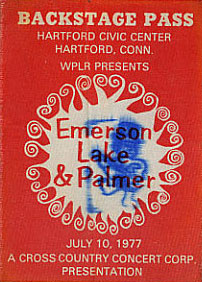 This concert was the first after three legendary Madison Square Garden concerts that the band undertook with their orchestra. After the three, however, ELP set out as a three-piece once more, touring in support of Works, Volume 1. Numbers from every single album they had thus far released showed up on the bill.
This concert was recorded and officially released.
Post Sources