Rainbow performed on this day in 1981 at the Ingliston Exhibition Hall in Edinburgh, Scotland.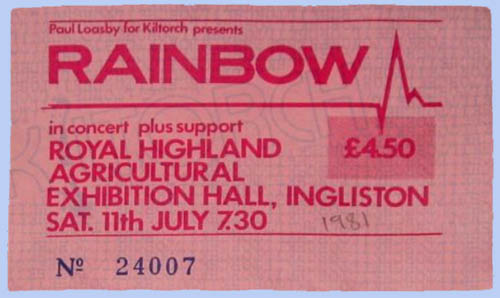 Rainbow were at this time on their Difficult to Cure Tour, which had just come to the United Kingdom. This was their second day in Edinburgh and their fourth day in the UK overall.
Unlike the previous date, this concert is known to have been recorded and is in circulation online.