Rainbow performed on this day in 1981 at Granby Halls in Leicester, England.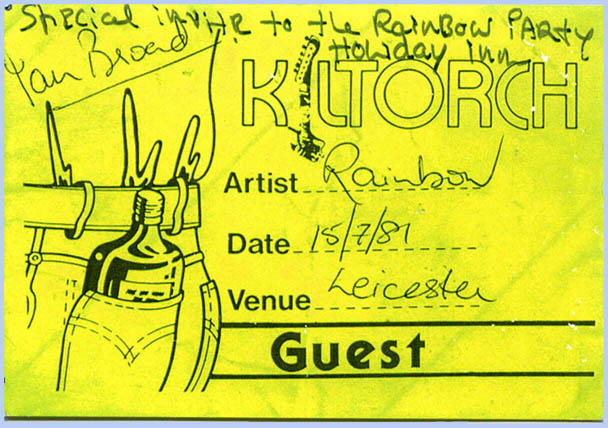 Rainbow were at this time on their Difficult to Cure Tour, which saw them hit a total of three continents before they finally wrapped up in Hawaii. They had been joined by one co-headliner for some US dates, Canadian guitarist Pat Travers, and a panoply of other bands which served as support acts. The support act for the dates which took place in England was the band Rose Tattoo, which got an excellent review.
The whole gig was lauded by a happy fan who managed to catch the gig; praise was heaped on everything from the musicianship to the fact that everything started on time.
This concert is known to have been recorded, and is in circulation online.
Thank you so much for reading. If you enjoyed this post, please consider donating on my ko-fi page or becoming a patron on my patreon! I'm currently raising funds in order to upgrade my wordpress plan to a premium one, which would allow me to improve my readers' experience in large ways and small. Thank you for your help!
Post Sources