The keyboardist and composer Jon Douglas Lord died on this day in 2012 of complications from pancreatic cancer. He was 71 years old.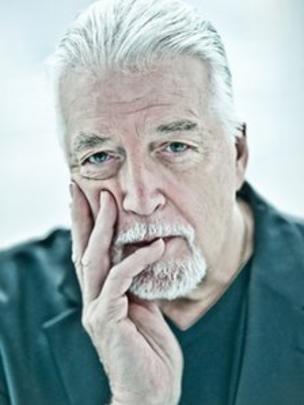 Lord's long career, spent primarily in the fields of hard rock and neoclassical, left a wealth of music behind which still delights fans to this day. In his time, he worked with performers from symphony orchestras to members of ABBA. With Deep Purple, the group which he helped found and led in the early days, he helped create some of the most well-known Hammond Organ solos of rock 'n roll; by the time he retired in 2002 he had been on sixteen studio albums and many live releases. From a music history perspective, he had even masterminded one of the first collaborations between a rock band and an orchestra with his Concerto for Group and Orchestra. Only the existence of a couple of studio albums, Ars Longa Vita Brevis by the Nice and Days of Future Passed by the Moody Blues, precede it. The concerto is periodically revived to this day on significant anniversaries of its first release.
While Lord did not survive to see it happen, he was one of the members of Purple eventually honored by the Rock 'n Roll Hall of Fame in 2016 when part of the group was inducted. His wife Vicky Lord took the stage with the band to accept the honor in his stead.
On the day of his death Deep Purple was in the recording studio working on their forthcoming album when drummer Ian Paice, the last of Lord's fellow founding members and his brother-in-law, got a call informing him and the rest of the band of what had happened. They proceeded to dedicated the album, Now What?!, to Lord's memory. To this day, "Uncommon Man" from the album is dedicated to him when it is performed.
Another of Lord's former bandmates, guitarist Ritchie Blackmore, also included tribute to him on the next album he was on with Blackmore's Night. One song, "Carry on…Jon" found him picking up his electrical guitar to end Dancer and the Moon, taking inspiration from Gary Moore's "The Loner" to create the first proper rock number he had released since going medieval in 1997.
Today is a good day to celebrate Lord's musicianship with one of his many pieces of music, or else with one of the many tributes which were made in his memory.
Thank you for your music, Mr. Lord!
Post Sources
Deep Purple, From Here to Infinite.