Rainbow performed on this day in 1981 at Bingley Hall in Stafford, England.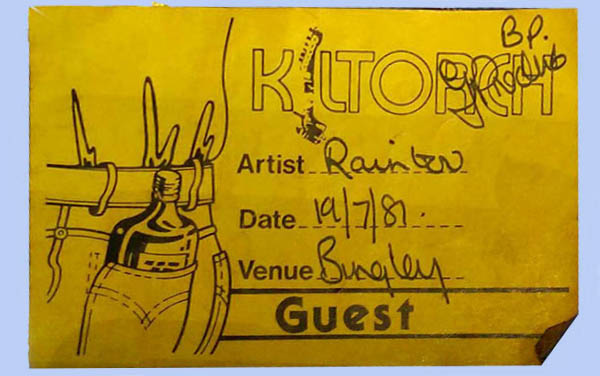 Rainbow were at this time on their Difficult to Cure Tour, in support of the album of the same name. They had begun touring about two weeks after the album was first released in February. The album had heralded a great deal of change for the band, who had previously favored a much harder rock sound. This and all succeeding albums of the 80s would have a stronger AOR, chart-friendly sound. Along with a new sound, this album introduced a new lineup of the band, including new singer Joe Lynn Turner and new drummer Bobby Rondinelli. Rondinelli in particular would have been a surprising presence onstage, as his predecessor Cozy Powell had been the only Rainbow drummer to ever grace the stage.
However, while Powell was not onstage with the group that night, he was reportedly in the audience, having come to see the concert. Despite his departure, he had apparently remained friends with at least some members of the band. Keyboardist Don Airey in particular still counts Powell as among his closest friends. The two had actually been in the group Cozy Powell's Hammer together in the early 70s prior to Powell's joining Rainbow in 1975. Later on, it was Powell who got Airey the job with Rainbow. Bassist Roger Glover was also friendly with Powell.
This concert is known to have been recorded, and was even filmed. Both audio and video of the concert are in circulation online.
Thank you so much for reading. If you enjoyed this post, please consider donating on my ko-fi page or becoming a patron on my patreon. I appreciate your help!
Post Sources