Emerson, Lake & Palmer performed on this day in 1977 at the Norfolk Scope Convention Hall in Norfolk, Virginia.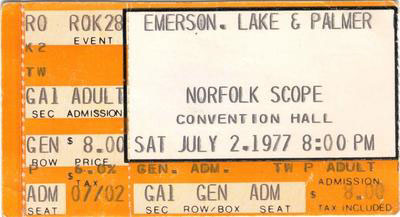 ELP were at this time on their Works Tour, having just parted ways with their orchestra a few weeks prior. In about a week, the would reunite with them for a special set of concerts at Madison Square Garden.
There is no known recording of this particular concert.