Rainbow performed on this day in 1981 at the Apollo Theater in Manchester, England.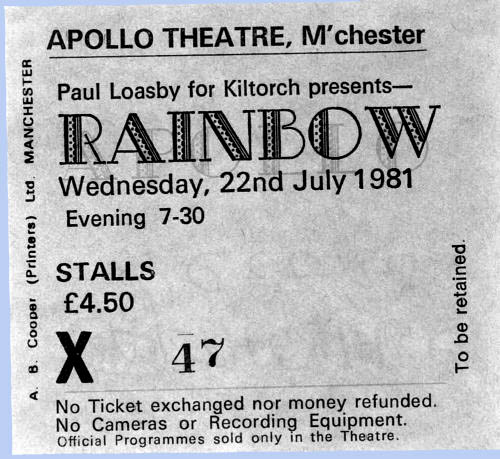 Rainbow were at this time on their Difficult to Cure Tour, on the third leg overall. This tour had thus far introduced their new, chart-friendlier sound to audiences across Europe and North America.
This concert is known to have been recorded, and is in circulation online.