Rainbow performed on this day in 1981 at the Hammersmith Odeon in London, England.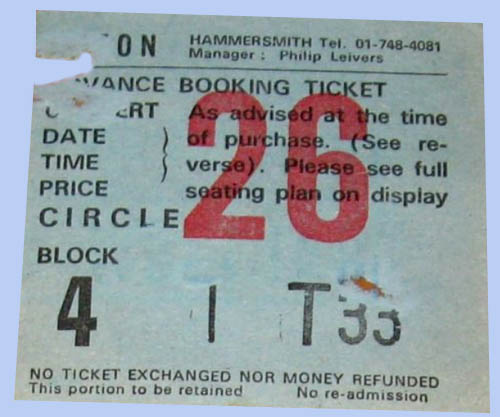 Rainbow were at this time on their Difficult to Cure Tour, which had up to this point taken them across North America and Europe. London was the last confirmed stop on the European leg of the tour; while there was a gig in Cardiff reportedly advertised in the music press, there is no confirmation that it actually happened. Thus, the two dates the band performed at the Hammersmith Odeon are generally counted as the last two.
This concert is known to have been recorded, and is in circulation online.
Thank you so much for reading. If you enjoyed this post, please consider donating on my ko-fi page or becoming a patron on my patreon. I appreciate your help!