Rainbow performed on this day in 1981 at the Plaza de Toros Monumental in Barcelona, Spain.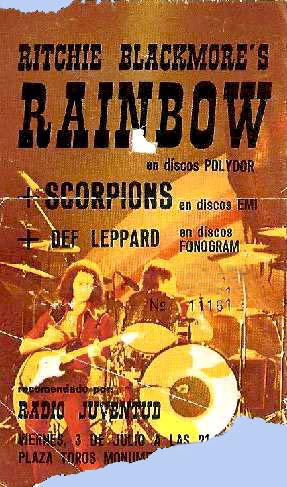 This was Rainbow's first-ever concert in Spain, coming during their Difficult to Cure Tour. Sharing the bill on this particular night were their support act Def Leppard and UFO as a replacement for the Scorpions.
This concert is known to have been recorded, and is in circulation online.