Emerson, Lake & Palmer performed on this day in 1977 at the Baltimore Civic Center in Baltimore, Maryland.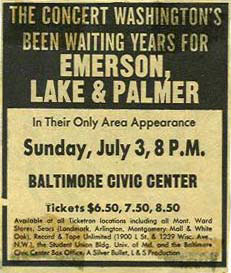 ELP were at this time on their Works Tour. They had been off the road for about three years at this point, so they were greeted with a great deal of excitement wherever they went, as this ad suggests.
There is no known recording of this particular concert.