Emerson, Lake & Palmer performed on this day in 1977 at the Pacific Coliseum in Vancouver, Canada.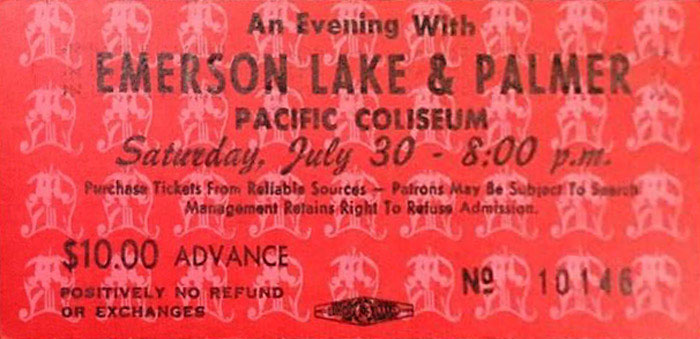 ELP were at this time on their Works Tour. They were touring in support of Works, Volume 1, which had been released in mid-March of that year.
I have heard that there is no known recording of this concert. However, I have also heard that there is a recording of a concert which took place in Vancouver the day before. There is no other evidence of a concert the day before, so there's a distinct possibility that the July 29 date did not happen, and instead this is a recording of this concert.
Thank you so much for reading. If you enjoyed this post, please consider donating on my ko-fi page or becoming a patron on my patreon. I appreciate your help!