Deep Purple performed on this day in 1969 at the Top Rank Club in Cardiff, Wales.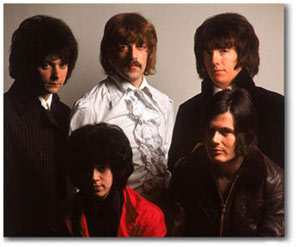 The Concert
This concert was the final gasp of the Mark I lineup before singer Rod Evans and bassist Nick Simper were formally let go. The two had been found dissatisfactory by the other three members of the group, who wished to go in a different direction with their music. The three remaining members of the group scouted out Ian Gillan, Evans' replacement, a month prior to this concert at a gig of his own with Episode Six. Roger Glover joined him as a new recruit. The two had begun recording with their new group, where they had worked on the song "Hallelujah" in private sessions. They had even begun rehearsing for their next album, with the new material appearing that summer onstage.
The rest of the group (and the band's management!) did not inform Evans and Simper of their imminent replacement until after the group had begun the abovementioned activities with their replacements; I have yet to find out when exactly they were informed. One member in particular did not take this well.
Deep Purple would return to the stage with their new members a mere six days after this concert. This concert formally introduced the world to the band's most famous lineup, the Blackmore-Glover-Gillan-Lord-Paice Mark II. Mark I would never play another concert together; Jon Lord's death in 2012 makes a true reunion impossible.
There is no known recording of this particular concert.
The Aftermath
Rod Evans would go on to be part of Captain Beyond, providing vocals for their first two albums before leaving the music business. He briefly returned to the business in 1980 when he was approached to front "Deep Purple"; this new group was sold as a revival for the band, which was at the time on hiatus, and featured Evans and four other musicians. They only did a few concerts of questionable quality before the managers for the real Deep Purple got wise to the scam. Evans had unfortunately been named sole shareholder in the venture, and thus was hit with the full force of the ensuing legal backlash. He reportedly had his royalties garnished, though they were recently restored. Hopefully, this was in time for Once Upon a Time in Hollywood's use of "Hush", which doubtless was a big money-earner.
While Evans has not been in the music business since 1980, the Rock 'n Roll Hall of Fame inducted him in 2016 with three of his fellow founding members. He did not attend the ceremony, though he reportedly is still alive.
Nick Simper, meanwhile, continued his music career more steadily than Evans, notably in his band Warhorse. He also participated in Quatermass II, which saw him partnering with future Deep Purple keyboardist Don Airey. Like Evans, he was reportedly approached to join the fake Deep Purple of 1980, but rejected the offer. He tours to this day, including with his band Nick Simper's Nasty Habits, which performs Mark I songs onstage. For some reason, he is the only member of Mark I, Mark II or Mark III not inducted into the Rock 'n Roll Hall of Fame, a pretty glaring snub. However, he doesn't hold this against the rest of the band!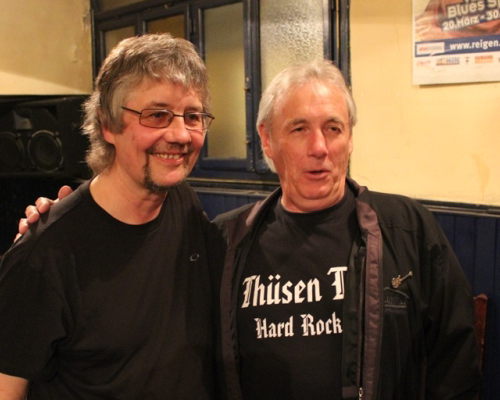 Venue
The venue at which the band performed, the Top Rank Club, was part of a nightclub chain which had locations throughout Britain. This particular location in Cardiff opened on November 22, 1963. It hosted a great many bands, including the Beatles in their early days; you can find some of the names here. It went through a succession of other names after 1984 before finally being demolished in 2005.
Thank you so much for reading. If you enjoyed this post, please consider donating on my ko-fi page or becoming a patron on my patreon. I appreciate your help!
Post Sources
Venue Sources
Edit on 2020-08-12: Optimized for new site.