Rainbow performed on this day in 1981 at the Rainbow Theater in London, England.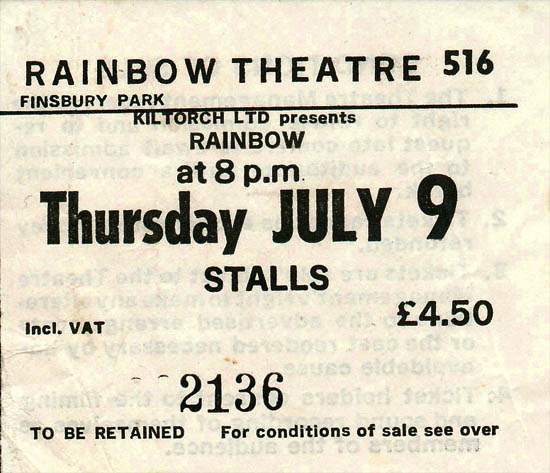 This was the second of two nights Rainbow performed at the Rainbow Theater to kick of the UK dates on their Difficult to Cure Tour. They would spend the remainder of July in England and Scotland, then wrap up the tour as a whole with a few dates in the Pacific region in August.
There is no known recording of this particular concert.