Emerson, Lake & Palmer performed on this day in 1977 at the St. Paul Civic Center Arena in St. Paul, Minnesota.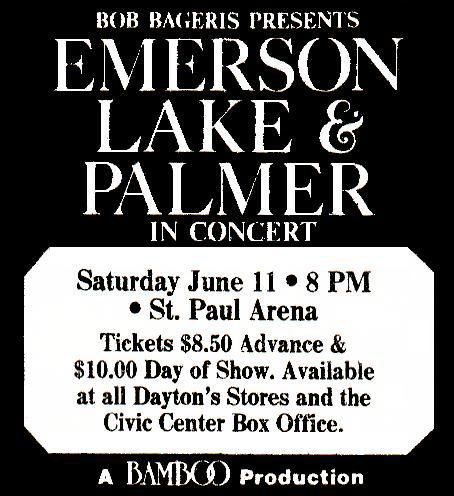 ELP's Works Tour was on the cusp of a massive change in organization. Despite having only performed eleven dates prior to this night, the group was already on the brink of financial ruin. The group's popularity and the undeniable financial success of Works, Volume 1, the album which the group was touring to support, were not enough to set off the enormous cost of moving around their massive, 110+ entourage. This included a large orchestra, a choir, and the required road crew to support them.
This concert is known to have been recorded, and is in circulation online.