Rainbow performed on this day in 1981 at the Sportpaleis Ahoy in Rotterdam, Holland.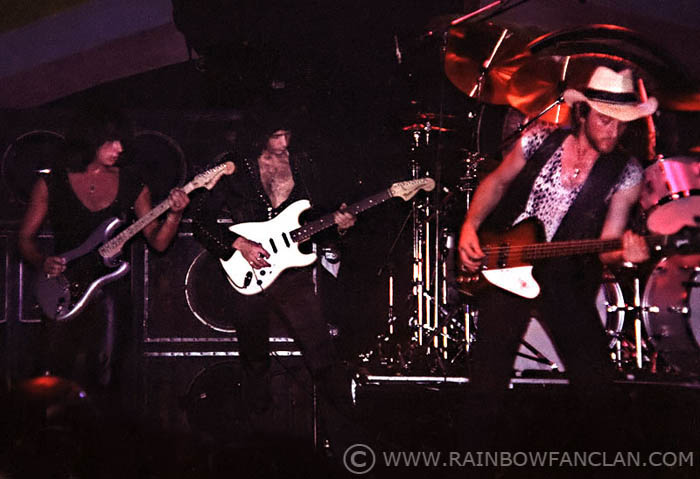 Rainbow were at this time on their Difficult to Cure Tour, which saw them visiting three continents before they finished up in September. This was the third leg of the tour, preceded by one short club gig leg and one longer arena leg, which was co-headlined with Pat Travers. On this particular leg, Rainbow were the sole headliners, with different opening acts. Their most common opening act at this point was Def Leppard, prior to the mega stardom they reached later in the eighties.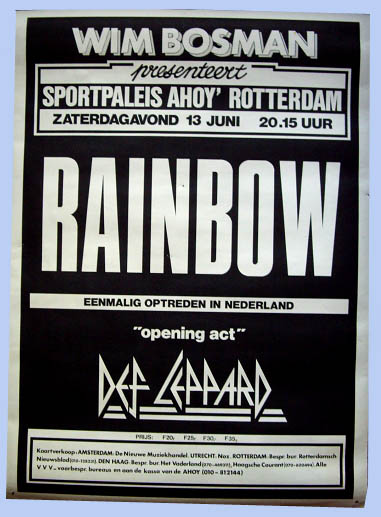 At the time, Rainbow had changed their sound from heavy metal to arena rock on their most recent album, a change that was met with mixed fan reactions. However, the response to this particular concert was on the whole positive, particularly in response to "Catch the Rainbow". Some critiques about Bobby Rondinelli's drumming and the length of Don Airey's solo came along in reviews, however. 6000 people were said to have attended this particular concert.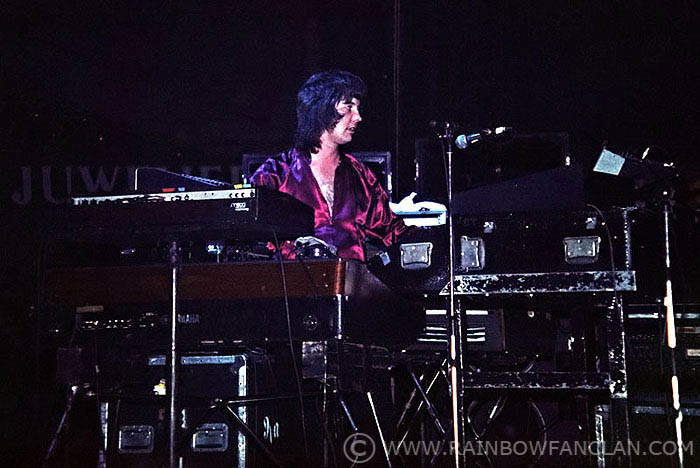 A recording of this concert is extant and in circulation online.
Thank you so much for reading. If you enjoyed this post, please consider donating on my ko-fi page or becoming a patron on my patreon! I'm currently raising funds in order to upgrade my wordpress plan to a premium one, which would allow me to improve my readers' experience in large ways and small. Thank you for your help!
Post Sources