Rainbow performed on this day in 1981 at Carl-Diem Halle in Würzburg, Germany.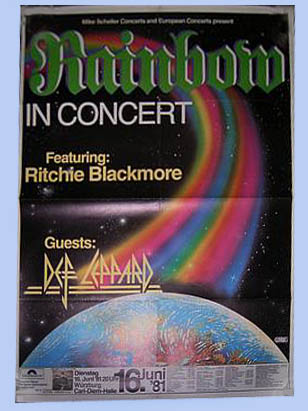 Rainbow were at this point on their Difficult to Cure Tour, supporting the album of the same name. Oddly enough, the posters were more reminiscent of the art which had graced the cover of their previous album, Down to Earth. This was despite the fact that two members of the Down To Earth lineup, vocalist Graham Bonnet and drummer Cozy Powell, had since left Rainbow.
There is no known recording of this particular concert.