Rainbow performed on this day in 1981 at Forest National in Brussels, Belgium.
Rainbow were at this time on their Difficult to Cure Tour. It was the third leg of the tour to support the album of the same name, which had been released in February. This particular leg would see them through to the end of January, and was the last long leg of the tour. This leg saw them spending a significant amount of time in the UK compared to their recent time on the touring circuit. After this leg of the tour came to an end, the final leg of the tour saw them going to Japan and Hawaii for a briefer set of dates.
While I was unable to find a review of this concert, it seems like guitarist Ritchie Blackmore destroyed a guitar onstage, as he often did at the climax of performances.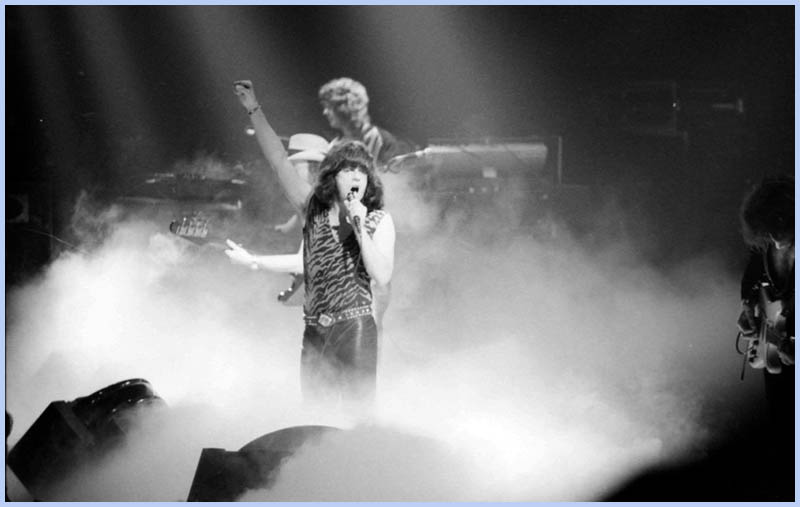 This concert is known to have been recorded, and is in circulation online.
This was the third time Rainbow performed in Brussels and the second time they performed at Forest National. They had previously played there in 1980 during their Down to Earth Tour, and would play there two times more. I talk more about the Forest National here.
Thank you so much for reading. If you enjoyed this post, please consider donating on my ko-fi page or becoming a patron on my patreon. I appreciate your help!
Edit on 2021-02-01: Added photo identifications. Added Forest National information. Optimized for new site.