Rainbow performed on this day in 1981 at Rudi-Sedlmayer-Halle in Munich, Germany.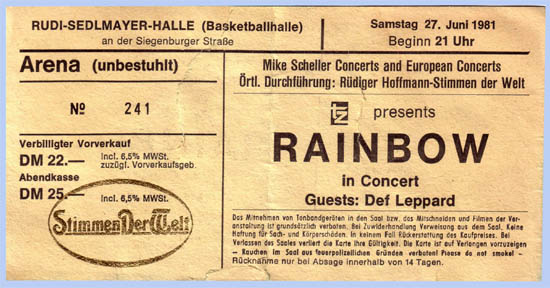 Rainbow were at this time on their Difficult to Cure Tour, promoting the album of the same name. Germany was at this point the second-most visited country of the tour; only the United States had seen more concerts from the band.
There is no known recording of this particular concert.