Emerson, Lake & Palmer performed on this day in 1977 at the Civic Coliseum in Knoxville, Tennessee.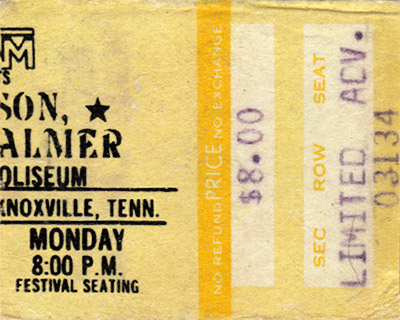 ELP were at this time making their way through the American south on their Works Tour. They had recently dispensed with their orchestra after some budgetary issues, and thus had pulled together a three-piece show in very short order.
This concert was known to have been recorded, and is in circulation online.