Rainbow performed on this day at Rhein-NeckarHalle in Heidelberg, Germany.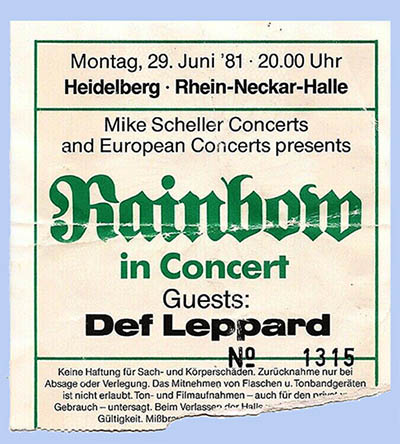 Rainbow were at this time on their Difficult to Cure Tour, undertaken to support the album of the same name. According to setlist.fm, this was their single longest year on the road, with over a hundred concerts.
There is no known recording of this particular concert.
Edit on 2020-09-21: Fixed errors. Optimized for new site.