Rainbow performed on this day in 1981 at the Palais Du Beaulieu in Lausanne, Switzerland.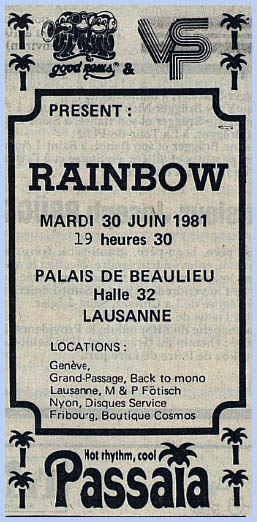 This concert was the sole stop in Switzerland for Rainbow's Difficult to Cure Tour, undertaken to support the album of the same name. The band was joined on various portions of this tour both by notable acts of the time, such as Canadian guitarist Pat Travers, and by superstars-to-be like Def Leppard.
There is no known recording of this particular concert.