Emerson, Lake & Palmer played on this day in 1977 at Dane County Coliseum in Madison, Wisconsin.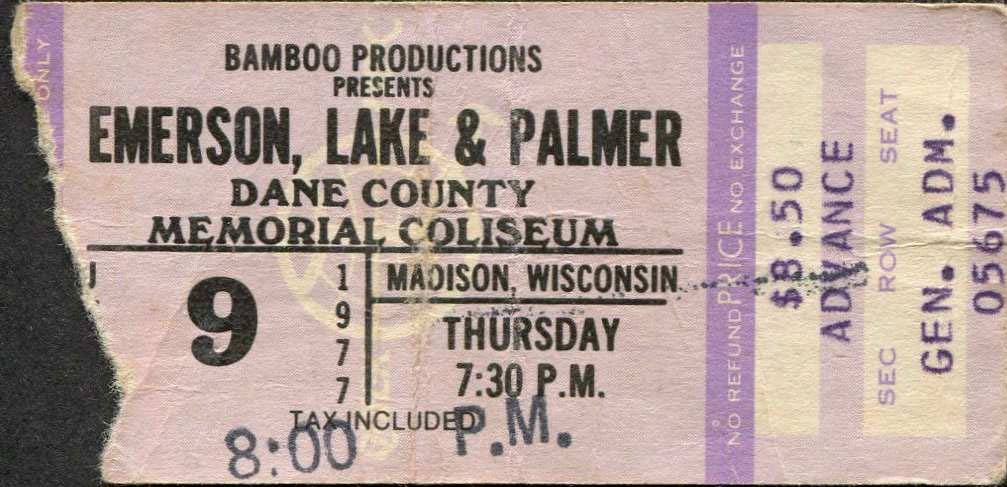 The band were at this time on their Works Tour, the first few dates of which they were supported by an orchestra. While the Works Tour was infamous for this move and derided as the worst of rock 'n roll's excess given form, the orchestra actually played fewer than twenty dates total with the group before the financial unfeasibility caught up with the group and they performed as a three-piece once more.
This concert is known to have been recorded, and is in circulation online.