Deep Purple performed on this day in 1976 at the Apollo Theatre in Glasgow, Scotland.
Deep Purple were at this point almost through with their worldwide Come Taste the Band tour, which had taken place since the previous November. This tour had taken them across three different continents, finally finishing off in the United Kingdom. Four of the five members of the band had come from the UK, so it was only fitting that that was where they would finish the tour. As events would show, the band itself also would finish up for a while after this coda.
Previous concerts on this tour had been harshly criticized by the music press for featuring long, sometimes self-indulgent solo spots. According to a setlist from this night, all three major instrumentalists took solos: Tommy Bolin on guitar, Ian Paice on drums, and Jon Lord on keyboards. The remainder of the setlist consisted largely of songs from the Coverdale era, with no less than four songs from the recent album. The title tracks from the two previous Coverdale albums, Burn and Stormbringer, also made appearances.
Recollections from the concert suggest that it wasn't a particularly successful one, though it was loud. Tommy Bolin was reportedly quite out of it for the performance, whereas Glenn Hughes was considered a major distraction. Also reportedly, the crowd heckled them quite intensely, which probably contributed to the uncomfortable atmosphere.
The concert is known to have been recorded and is in circulation online.
The band performed on this night at the Apollo Theatre, a well-known venue in rock circles. It began life as Green's Playhouse, a huge entertainment complex commissioned by the Green family, who owned a film company. The site was designed by the architect John Fairweather and opened on September 15, 1927. The interior featured hallmarks of Fairweather's cinema palace designs, including plush carpets and and many Corinthian columns. As well as holding a cinema that apparently could seat 4,000, the building also held a ballroom that could hold 1,500 people.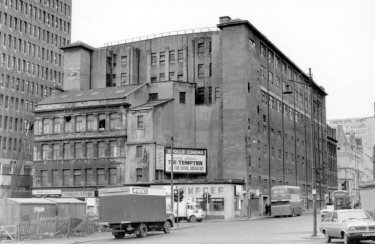 Eventually, use of the building as a cinema fell out of fashion, and Green's Playhouse was forced to convert to a live music venue. It operated as such from the late 60s until June 30, 1973, when it briefly closed. It debuted a new name and new ownership on September 5, 1973, when Johnny Cash performed there; its official opening date came on the 8th. At this point, it had been redone to hold around 3000 seats, which were reupholstered movie theater seats.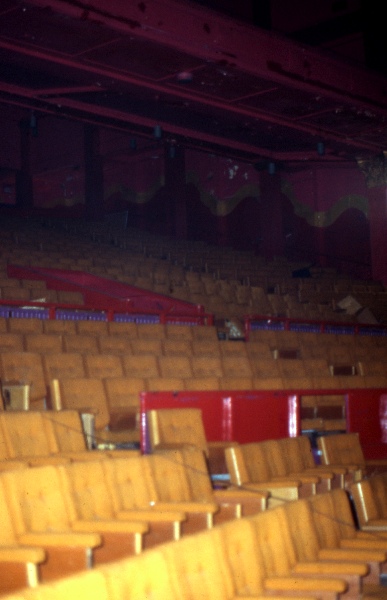 The venue was finally closed in 1985 and demolished two years later, breaking the hearts of many a rock connoisseur.
Post Sources
Venue Sources