Rainbow performed on this day in 1981 at the Seattle Center Arena in Seattle, Washington.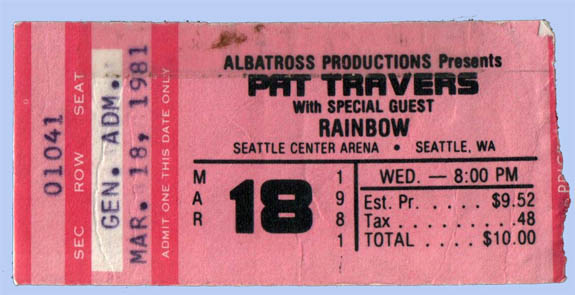 Rainbow had recently begun a portion of tour dates with guitarist Pat Travers. This was the first US tour date that the two undertook together; the previous three dates had all been in Travers' native Canada, though they failed to perform in Toronto, his home city. Rainbow themselves had already performed at four different clubs on the East Coast in Virginia and New York to warm up. Now, they were gracing arenas, the sort of venue their more AOR-influenced recent album had been designed to fill.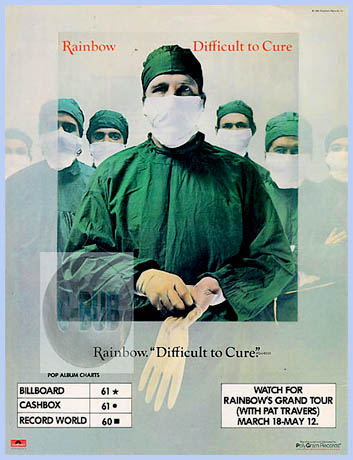 Despite the pivot to a more audience-appealing sound, the band still kept vestiges of its previous classical music-hard rock style. The title track of Difficult to Cure, for instance, was based on a rocked-up version of Beethoven's Ninth Symphony, specifically the "Ode to Joy" portions. Classically-trained Don Airey, still manning the keyboards for this go-around, also frequently included portions of well-known classical pieces. His intro to "I Surrender" included harpsichord as well as a finishing touch.
A review of the concert mentions some sort of sound problems plagued their set, angering guitarist Ritchie Blackmore. Although his bad moods had been known to affect the duration of concerts before, there is no mention of that happening here (source)
There is no known recording of this concert.