Rainbow performed on this day in 1980 at the Nippon Budokan in Tokyo, Japan.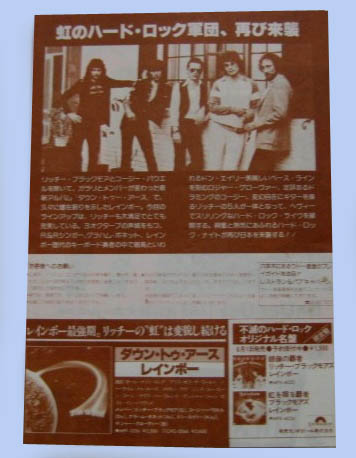 This was the third date that the band had performed at the Budokan, a set of explosive dates which started off the short but memorable Japanese leg of the Down to Earth Tour. Rainbow apparently was quite popular in Japan, often performing there throughout their history to enthusiastic crowds. Many of their concerts survive in an unusually high quality for unofficial concert recording.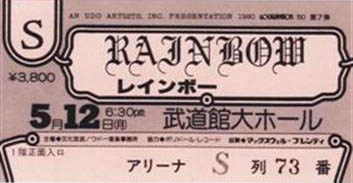 This night also marked the first night in a while that keyboardist Don Airey used "Toccata and Fugue in D Minor" to introduce "Lost in Hollywood" rather than improvisations leading into "Also Sprach Zarathustra", as he had on both previous nights of the Budokan. I have no knowledge as to why he would have made this switch.
This concert was recorded and is in circulation online.
I talk more about the Budokan, the venue at which the band performed, here.
Thank you so much for reading. If you enjoyed this post, please consider donating on my ko-fi page or becoming a patron on my patreon! I'm currently raising funds in order to upgrade my wordpress plan to a premium one, which would allow me to improve my readers' experience in large ways and small. Thank you for your help!