3 performed on this day in 1988 at the Back Room in Austin, Texas.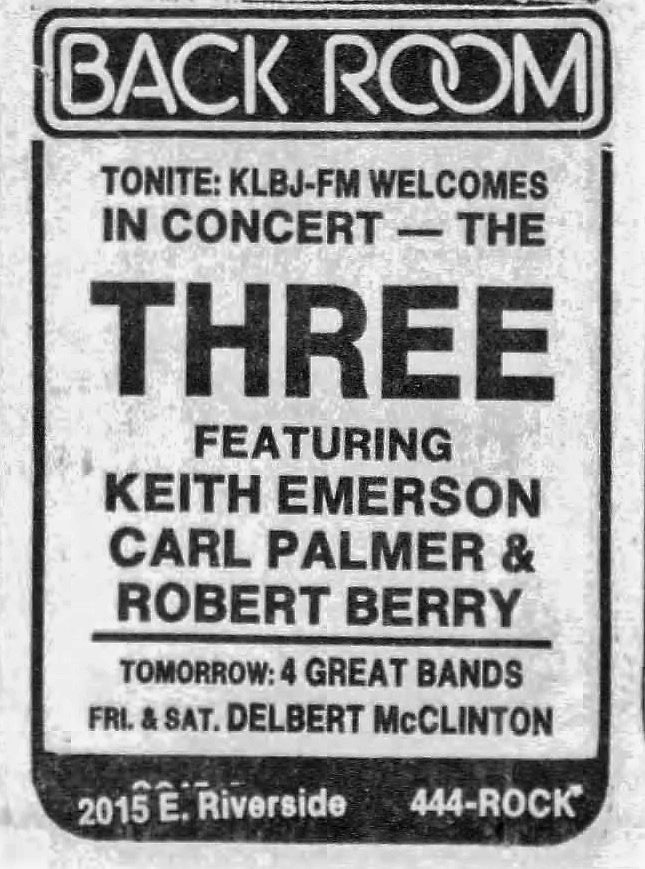 Earlier in the day, the band had been in New York City, playing at Madison Square Garden earlier that day. This concert saw them returning to form and playing advertised as 3 (or in this case, "The Three", which sounds quite neat) at a smaller venue. Throughout the rest of their tour, they had played mostly songs off their album, To The Power of Three, augmented by some of ELP's instrumental numbers and other music from the Nice and Keith Emerson's solo career.
There is no known recording of this particular concert.
Thank you so much for reading. If you enjoyed this post, please consider donating on my ko-fi page or becoming a patron on my patreon! I'm currently raising funds in order to upgrade my wordpress plan to a premium one, which would allow me to improve my readers' experience in large ways and small. Thank you for your help!