Rainbow performed on this day in 1980 at the Festival Hall in Osaka, Japan.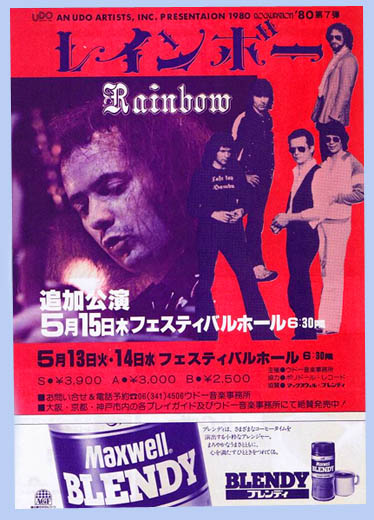 This was the final concert on the Japanese leg of Rainbow's Down to Earth Tour, a leg which had seen some of their most incredible performances on an overall solid tour. They performed three concerts at the Budokan on May 8, 9 and 12, then three concerts at Festival Hall in Osaka on May 13, 14, and 15.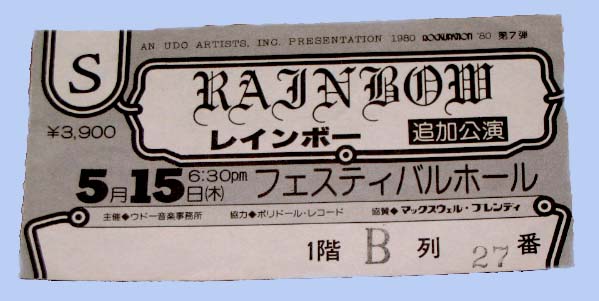 On the way back from this leg of the tour, Don Airey recalls seeing the mountain K2 out the window of his airplane. This encounter with the world's second-tallest mountain inspired his first solo album, released about eight years after these concerts.
This concert is known to have been recorded, and is in circulation online.
Thank you so much for reading. If you enjoyed this post, please consider donating on my ko-fi page or becoming a patron on my patreon! I'm currently raising funds in order to upgrade my wordpress plan to a premium one, which would allow me to improve my readers' experience in large ways and small. Thank you for your help!