Emerson, Lake & Palmer performed on this day in 1973 at the Stadio Flaminio in Rome, Italy.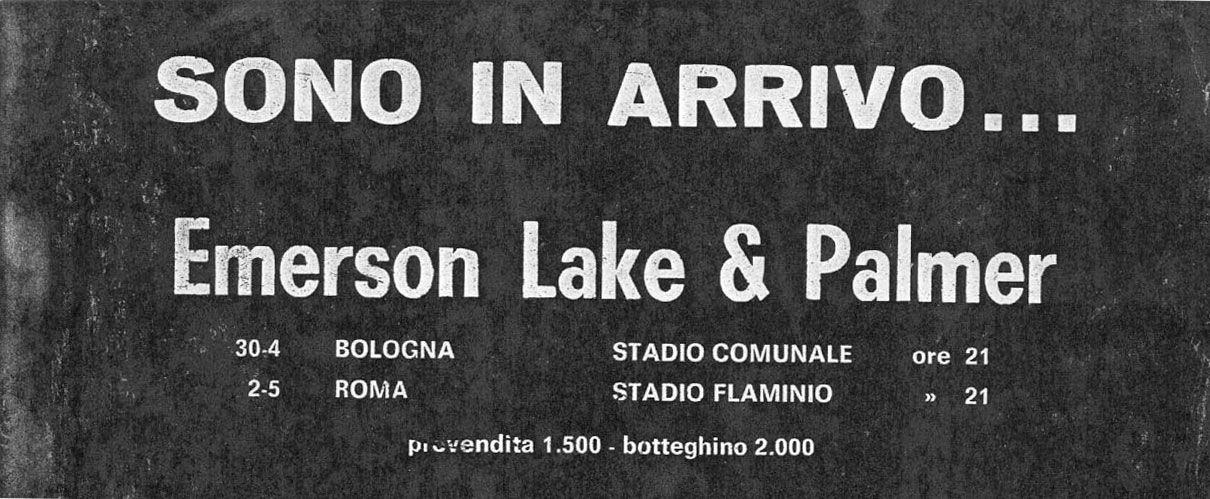 ELP's Get Me A Ladder Tour was at its tail end by the time it finally reached Italy, the last country scheduled. Before too long, they would be back in the studio recording their forthcoming Brain Salad Surgery album.
While the above ad suggests that this particular concert was to be the final concert on the tour, misfortune had struck the band just before this date. Greg Lake, singer and bassist, had gotten laryngitis. This was actually their first night back onstage after they had been forced to postpone two other dates while he recovered.
This concert has been recorded. Parts of it were officially released on the Fanfare Box Set in 2017; the rest is in circulation online.
Thank you so much for reading. If you appreciate what I do, consider donating on my ko-fi page or becoming a patron on my patreon! I'm planning on upgrading my wordpress plan to a premium one, which would allow me to improve my readers' experience. Since I'm fairly broke, I would love it if the costs were offset a bit. Thank you!