Emerson, Lake & Palmer performed on this day in 1971 at Cincinnati Gardens in Cincinnati, Ohio.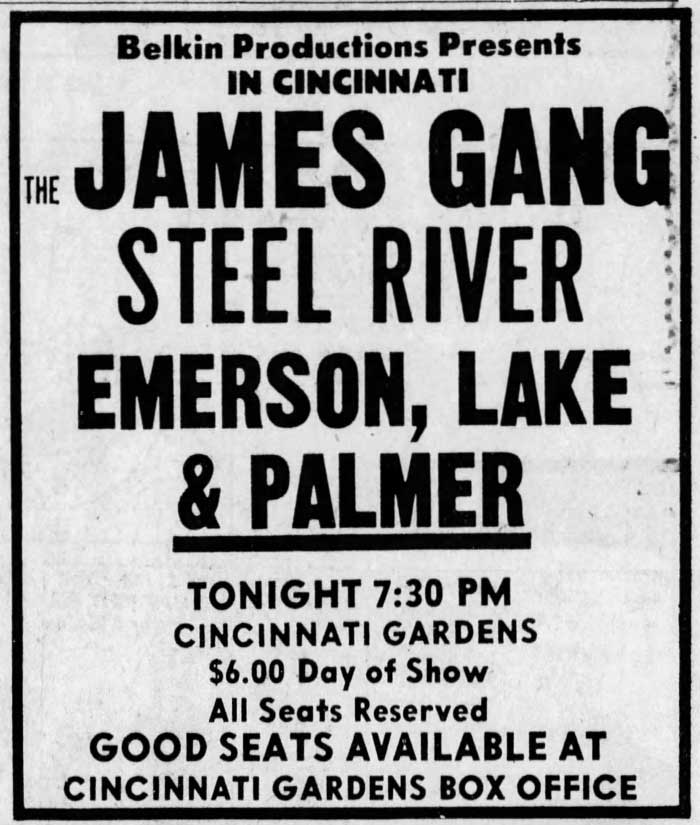 ELP were on the first American leg of their career. While Keith Emerson and Greg Lake had shared a bill during a tour of North America by their bands in 1969, and Carl Palmer had been to America with The Crazy World of Arthur Brown, the Tarkus Tour was the first tour which took them across the pond.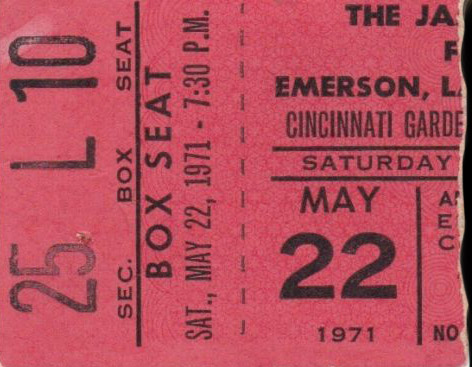 While the setlist of this concert is unknown, concerts from other parts of this leg were identical to the setlist they had already performed on their English leg earlier in the year. Tarkus, which was around three weeks from release, played a fairly minimal role in the setlist at this point; only the title track was played. The rest of the setlist came from the debut album, with the entire first side of the album being played. Also on the setlist was "Pictures at an Exhibition", which had been recorded two months prior.
There is no known recording of this particular concert.
The venue at which the band performed, the Cincinnati Gardens, had first opened on February 22, 1949 for a hockey game. At the time of its opening, it seated 11,000 and was the seventh-largest arena in the United States!
The building was best known as a sporting venue of all types, catering particularly to hockey and basketball games, but also featuring boxing, roller derby, and even soccer! In terms of other events, speakers such as the great Martin Luther King Jr. found their way to the stage. Here are some of the events of all sorts which took place here over the years.
Sadly, all the history of the place was not enough to save it; it was closed in 2016 and demolished two years later.
Thank you so much for reading. If you enjoyed this post, please consider donating on my ko-fi page or becoming a patron on my patreon! I'm currently raising funds in order to upgrade my wordpress plan to a premium one, which would allow me to improve my readers' experience in large ways and small. Thank you for your help!
Venue Sources