Emerson, Lake & Palmer performed on this day in 1977 at the Lakeview Arena in Marquette, Michigan.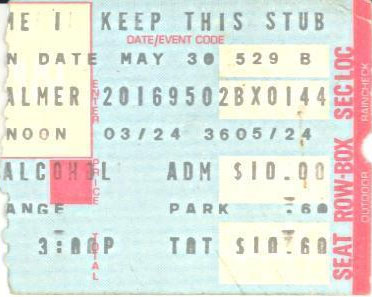 ELP's Works Tour was from the beginning a dramatic spectacle for anyone lucky enough to catch it. As well as a full orchestra and retinue, the group traveled with a full stage set they erected at each place they visited.
This concert was special even for the Works Tour, as the group appeared with the J. Geils Band and Foghat in what seems to be a rare occurrence for the tour. I don't know if this meant any sort of truncation of a setlist, as often happens with shared bills.
There is no known recording of this particular concert.
Thank you so much for reading. If you enjoyed this post, please consider donating on my ko-fi page or becoming a patron on my patreon! I'm currently raising funds in order to upgrade my wordpress plan to a premium one, which would allow me to improve my readers' experience in large ways and small. Thank you for your help!