Rainbow performed on this day in 1981 at the Orpheum Theater in Boston, Massachusetts.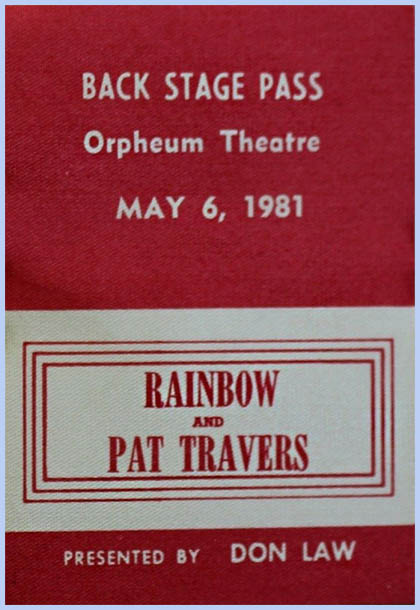 Rainbow were finishing up the US dates from their Difficult to Cure Tour with concerts along the eastern seaboard. They were still co-headlining at this point with guitarist Pat Travers, though they soon finished touring with him.
There is no known recording of this particular concert.
Thank you so much for reading. If you enjoyed this post, please consider donating on my ko-fi page or becoming a patron on my patreon! I'm currently raising funds in order to upgrade my wordpress plan to a premium one, which would allow me to improve my readers' experience in large ways and small. Thank you for your help!