3 performed on this day at the Cabaret in San Jose, California.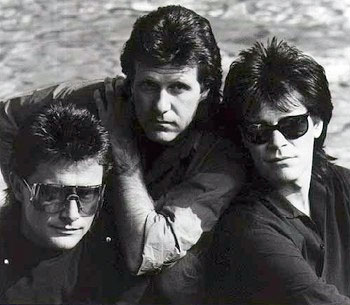 This was the band's second day at this particular venue, as they had performed there the previous night. The only other venue which they performed two nights at was Chance, where they had begun their tour the previous month.
There is no known recording of this particular concert.
Thank you so much for reading. If you enjoyed this post, please consider donating on my ko-fi page or becoming a patron on my patreon! I'm currently raising funds in order to upgrade my wordpress plan to a premium one, which would allow me to improve my readers' experience in large ways and small. Thank you for your help!