Rainbow performed on this day in 1979 at the Rainbow Music Hall in Denver, Colorado.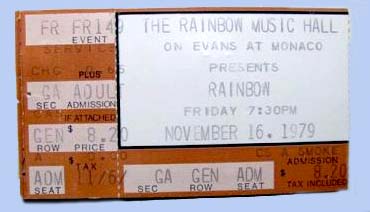 Rainbow were at this time on their Down to Earth tour, undertaken to support the album of the same name. They would continue touring in North America until mid-December, at which time they took a break for the holidays.
This concert was originally recorded for radio. It was officially released in 2015.