Deep Purple performed on this day in 2007 at Country Hall Liege in Liege, Belgium.
The group were at this time on their Rapture of the Deep Tour, performing in support of the album of the same name. The Rapture of the Deep Tour was the longest in the band's history, lasting until 2012. In francophone countries on this particular tour, Cafe Bertrand supported the band.
The band brought a very eclectic, unusual setlist to Liege. As well as including three songs from Rapture of the Deep (the title track, "Things I Never Said", and "Kiss Tomorrow Goodbye") and general hits, the title track from The Battle Rages On made an appearance. Songs from that album did not often make the stage after the Battle Rages On Tour ended. Another unusual number was "Loosen My Strings" from Purpendicular. Setlist.fm states this song was only ever played eight times.
Reviews from the time state that the group did a fantastic job, and that the concert went off without a hitch. They had had issues at a concert the day before, so a smoother experience was doubtless appreciated! Another viewer stated that there were approximately 5500 people in attendance, quite a significant crowd. Based on data on approximate maximum capacity, this means they managed to fill three-quarters of the arena.
The concert was recorded in full, and is in circulation online. Portions were also recorded on video and can be found on YouTube.
The Venue
The arena they performed at, Country Hall Liege, can seat as many as 7200 in its concert configuration. Little information is available about its history online other than the fact that it was renovated in 2005. According to its website, Country Hall Liege still hosts events to this day.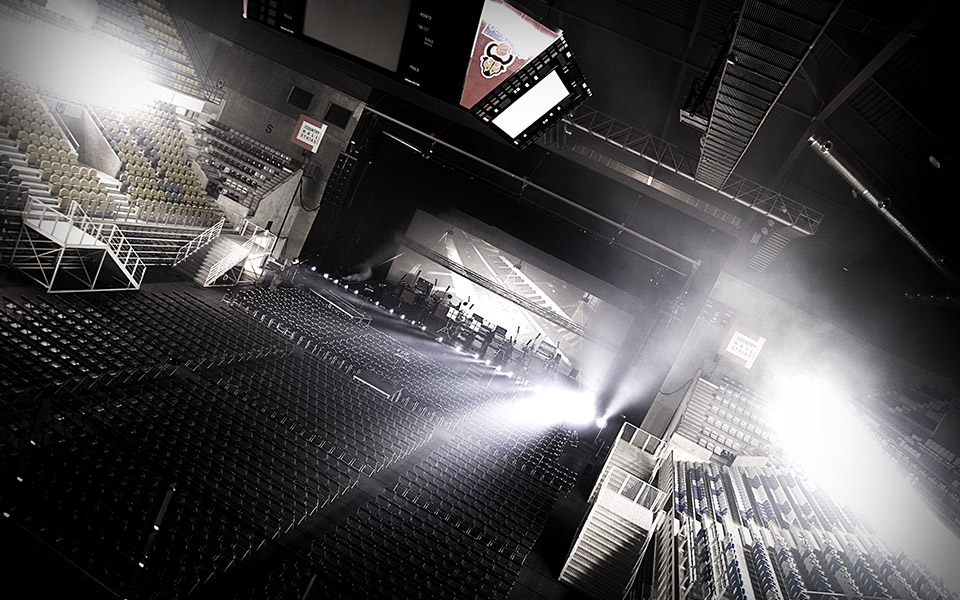 Thank you so much for reading. If you enjoyed this post, please consider donating on my ko-fi page or becoming a patron on my patreon. I appreciate your help!
Post Sources
Venue Sources
Edit on 2020-09-01: Updated post formatting. Added more information on setlist. Optimized for new site.
Edit on 2020-11-19: Added information on the Rapture of the Deep Tour.