9.5 out of 10, open air, not a bad gig.

Cozy Powell from his tour diary regarding this concert
Emerson, Lake & Powell performed on this day in 1986 at the Open Air Festival at the University Amphitheater in San Diego, California.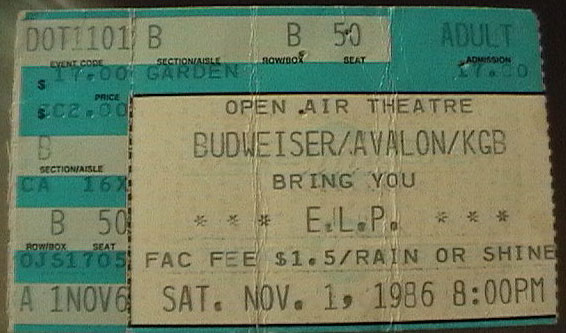 This concert was the second-to-last performance on ELPowell's sole tour of North America. It was their last concert on the West Coast before they performed their final gig in Arizona, having brought their tour nearly full circle.
This concert is known to have been recorded. It is in circulation online.