Tangerine Dream performed on this day in 1976 at the Palais des Sports in Paris, France.
The Performance
The concert went on for just under two hours, and was entirely improvised. It featured portions similar to their recent album Stratosfear, as well as vague similarities to Phaedra. Tangerine Dream at the time consisted of Edgar Froese, Christopher Franke, and Peter Baumann.
This concert has been recorded and has not been officially released. It is in circulation online. The Tangerine Dream bootleg project Tangerine Tree released it as Volume 19 of their collection.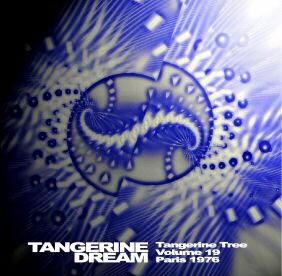 The Venue
The venue, Palais des Sports, is now called the Dôme de Paris. It opened in 1960 and has since been renovated twice. I have seen its capacity variably given as 4,600 and 11,000 people, a very significant difference. According to its website, there are more events planned there as of 2022. Wikipedia states that it will be hosting boxing events at the 2024 summer olympics, but I cannot independently confirm that.
Other bands which have performed here include Yes and Deep Purple.
Thank you so much for reading. If you enjoyed this post, please consider donating on my ko-fi page or becoming a patron on my patreon. I appreciate your help!
Post Sources
Edit on 2020-09-05: Optimized for new site.
Edit on 2022-04-17: Updated venue activity info.
Edit on 2022-04-19: Updated venue activity info to include bands which have performed there.