Emerson, Lake & Palmer performed on this day in 1977 at the Von Braun Civic Center Arena in Huntsville, Alabama.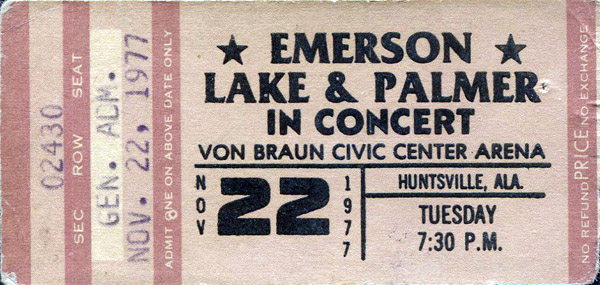 ELP were at this time on their Works Tour, undertaken to support the albums of the same name. This tour featured a total of three legs, with two in 1977 and one in 1978. This concert was late in the second leg of the tour; at the end of the month, the group took a break for about a month and a half. They returned to the road for the third and final leg of the tour in January.
There is no known recording of this particular concert.
Thank you so much for reading. If you enjoyed this post, please consider donating on my ko-fi page or becoming a patron on my patreon. I appreciate your help!