Rainbow performed on this day in 1979 at the Catholic Youth Center in Scranton, Pennsylvania.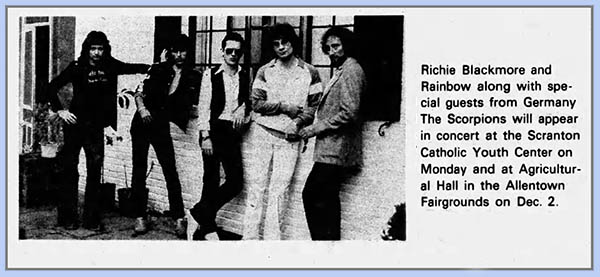 Rainbow were at this time on their Down to Earth Tour, undertaken to support the album of the same name. This tour was intended to reintroduce Rainbow to the American record-buying public, a goal guitarist Ritchie Blackmore had been chasing for a while. This resulted in the band's intense focus on the United States during the autumn of 1979; while they planned some dates in Europe at this time, these dates were cancelled to continue their travel in the US.
There is no known recording of this particular concert.