Emerson, Lake & Palmer performed on this day in 1977 at the Hollywood Sportatorium in Hollywood, Florida.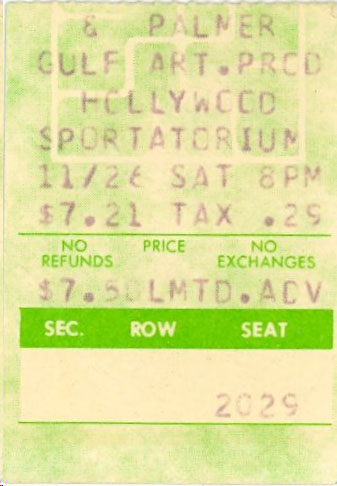 ELP were at this time on their Works Tour, supporting the two albums of the same name. The tour proved to be one of their longest, stretching from May 1977 to March 1978 and consisting of three different legs. This stop was the southernmost appearance the group made on the tour.
This concert is known to have been recorded, and is in circulation online.