Deep Purple performed on this day in 2003 at K.B. Hallen in Copenhagen, Denmark.
Deep Purple were at this time touring to support their most recent album, Bananas. This was the first album the group released which featured Don Airey on keyboards; he had become a permanent member of the band in 2002. The group was at this time touring with Uriah Heep, presumably the "very special guest" referred to on the above poster.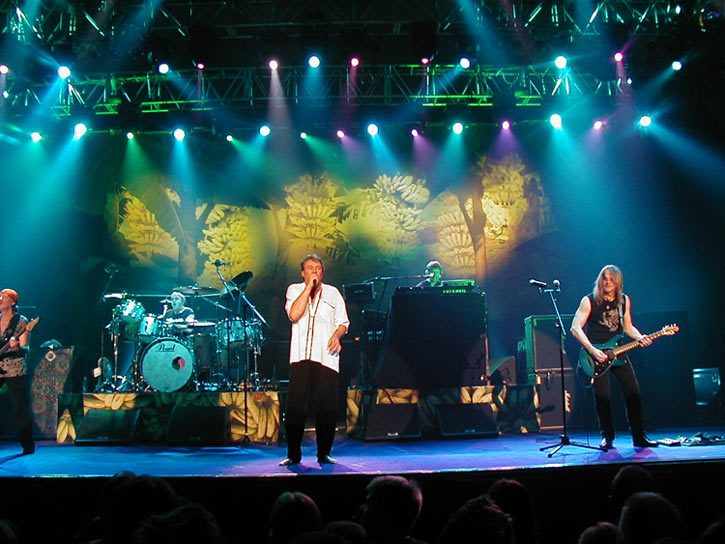 As November 30 is also Roger Glover's birthday, the band apparently played him "Happy Birthday". This was the second time Glover had shared a stage with Don Airey on his birthday, the first time being in 1979.
According to reviews, the venue was sold out and the band played brilliantly, which is to be expected for this lineup!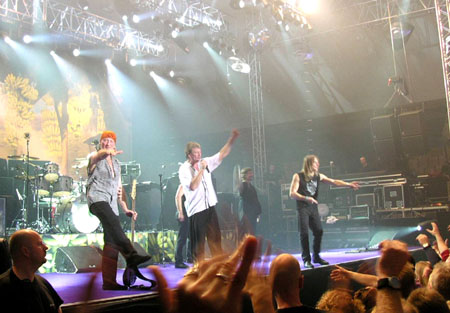 The concert is known to have been recorded. It is in circulation online.
I talk more about the venue at which the group performed, K.B. Hallen, here.
Post Sources