Rainbow performed on this day in 1979 at the Swing Auditorium in San Bernardino, California.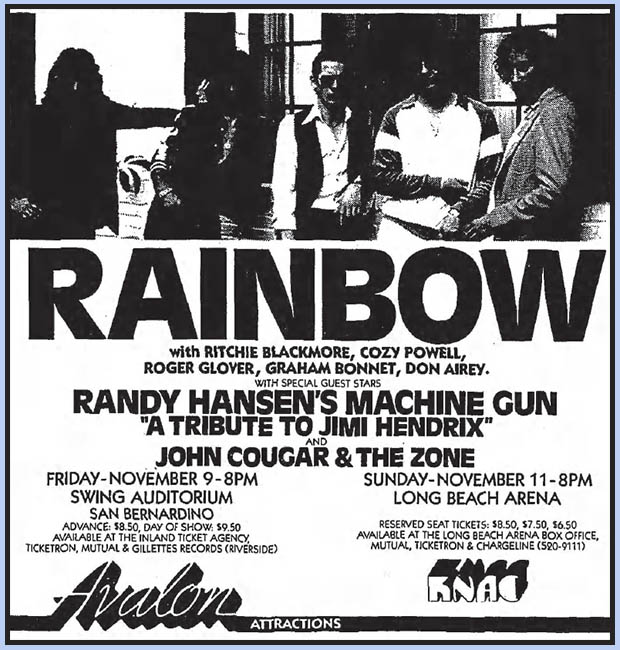 Rainbow were at this time on their Down To Earth tour, supporting the album of the same name. The group were just beginning to perform as a headline act after having served as opening act to Blue Öyster Cult earlier in the tour.
There is no known recording of this particular concert.