Rainbow performed on this day in 1979 at the International Amphitheater in Chicago, Illinois.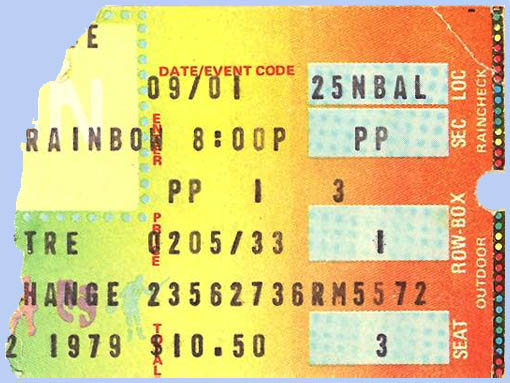 The band was still early in their Down To Earth Tour, which had begun the previous September. For some of the dates, including this one, Rainbow shared the bill with Blue Oyster Cult. However, it was not the most promising time of Rainbow's history.

Just five days prior to this, a brawl between three members of the group had disrupted their work onstage; this had culminated in one member of the group being left out in the rain. At this show, meanwhile, Graham Bonnet apologized to the audience as both he and Ritchie Blackmore were ill. Nonetheless, Rainbow made it through the show!
The setlist of this show leans heavily on their new material, showing off Down To Earth's departure from Dio-era Rainbow. Four songs of seven are from the record, including the solo spot-heavy "Lost in Hollywood". Presumably, their playing time is shorter to reflect the fact that they were on a double bill, and "special guests" to boot!
This concert has been recorded and has been officially released by the band.
I talk more about the venue at which they performed, the International Amphitheater, here.
Thank you so much for reading. If you enjoyed this post, please consider donating on my ko-fi page or becoming a patron on my patreon. I appreciate your help!
Post Sources