4 out of 10, bit of a dump, a college type gig. It wasn't very good but I was recovering.

Cozy Powell from his tour diary regarding the concert
Emerson, Lake & Powell performed on this day in 1986 at the Coliseum in Grand Rapids, Minnesota.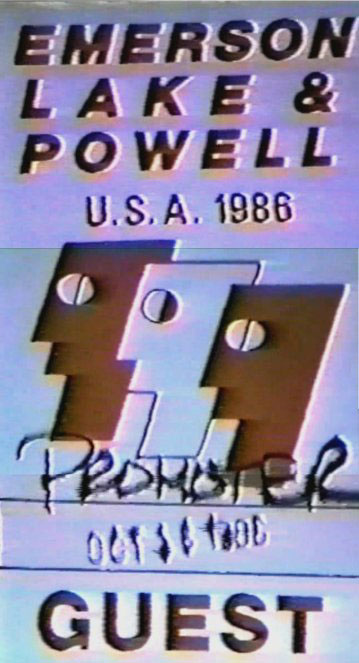 ELPowell were at this time late in their sole tour of North America. The group had weathered several issues throughout the tour, including an early dismissal of their support act and chronic low attendance. Now, a third of the band, drummer Cozy Powell, had become ill on the tour. However, a recording from the previous performance, at which time he was also ill, shows that he could still give a high level of performance. Likely, his above-quoted tour diary undersold the group's work at this concert.
There is no known recording of this particular concert.
Thank you so much for reading. If you enjoyed this post, please consider donating on my ko-fi page or becoming a patron on my patreon. I appreciate your help!