Tangerine Dream performed on this day in 1975 at the Liverpool Cathedral in Liverpool, England.
The group were at this time on their 1975 UK Tour, during which they traveled around England and Scotland. The tour had apparently been prompted by a concert the group gave the year prior at Reims Cathedral. Promotional material for the tour featured a Cathedral motif.
Throughout the tour, they performed at three cathedrals. Of these three Cathedral performances, the one at Liverpool was the second. At all of these concerts, the group performed long, improvised sets on various electronic instruments.
This concert was recorded and released as part of the Tangerine Tree project.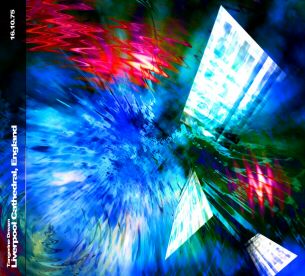 Thank you so much for reading. If you enjoyed this post, please consider donating on my ko-fi page or becoming a patron on my patreon. I appreciate your help!