4,000 people, 9 out of 10, good gig again.

Cozy Powell from his tour diary regarding this concert.
Emerson, Lake & Powell performed on this day in 1986 at the Square Market Arena in Indianapolis, Indiana.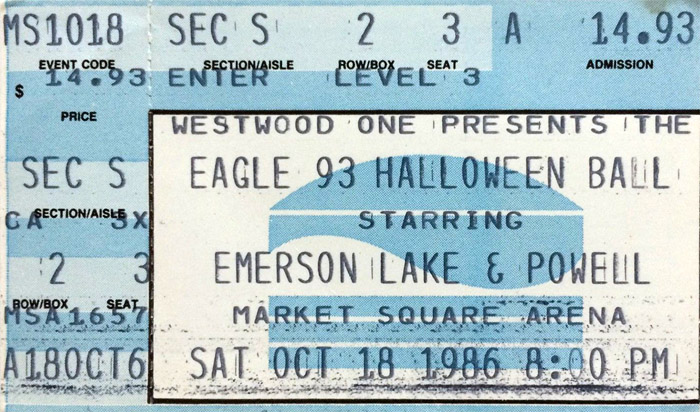 ELPowell were at this time on their sole North American Tour, which slowly but surely was winding down. As Halloween approached, the band took on holiday-themed events such as this one, which the ticket states was a "Halloween Ball" A few days afterwards, Keith Emerson would appear onstage in costume, as he apparently had during the Works Tour.
A recording of this concert is extant, and is in circulation online.
Thank you so much for reading. If you enjoyed this post, please consider donating on my ko-fi page or becoming a patron on my patreon. I appreciate your help!