Emerson, Lake & Palmer performed on this day in 1977 at Hershey Park Arena in Hershey, Pennsylvania.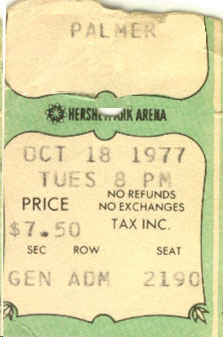 ELP were at this time on their Works Tour, undertaken to support the two Works albums. The first leg of the tour, begun in May of that year, had initially featured an orchestra before budgetary constraints had forced them to end the experiment and return to a three-piece arrangement (excepting four very special concerts later in the summer which reunited the band and the orchestra). This portion of the tour featured pieces from Works, Volume 1 alongside their hits from the earlier 70s.
By the second leg, of which this concert was a part, the band returned to the three-piece arrangement which had brought them such success earlier in the decade. This portion of the tour featured more music from the forthcoming Works, Volume 2, which was released a few weeks after this concert.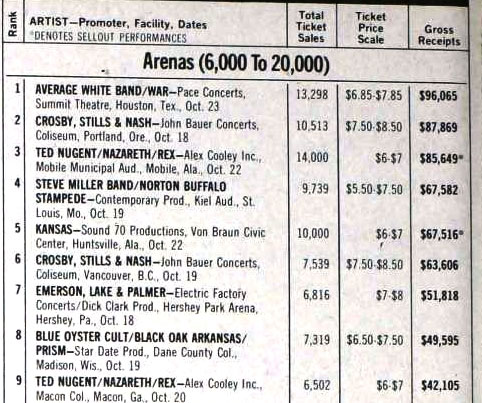 There is no known recording of this particular concert.
Thank you so much for reading. If you enjoyed this post, please consider donating on my ko-fi page or becoming a patron on my patreon. I appreciate your help!